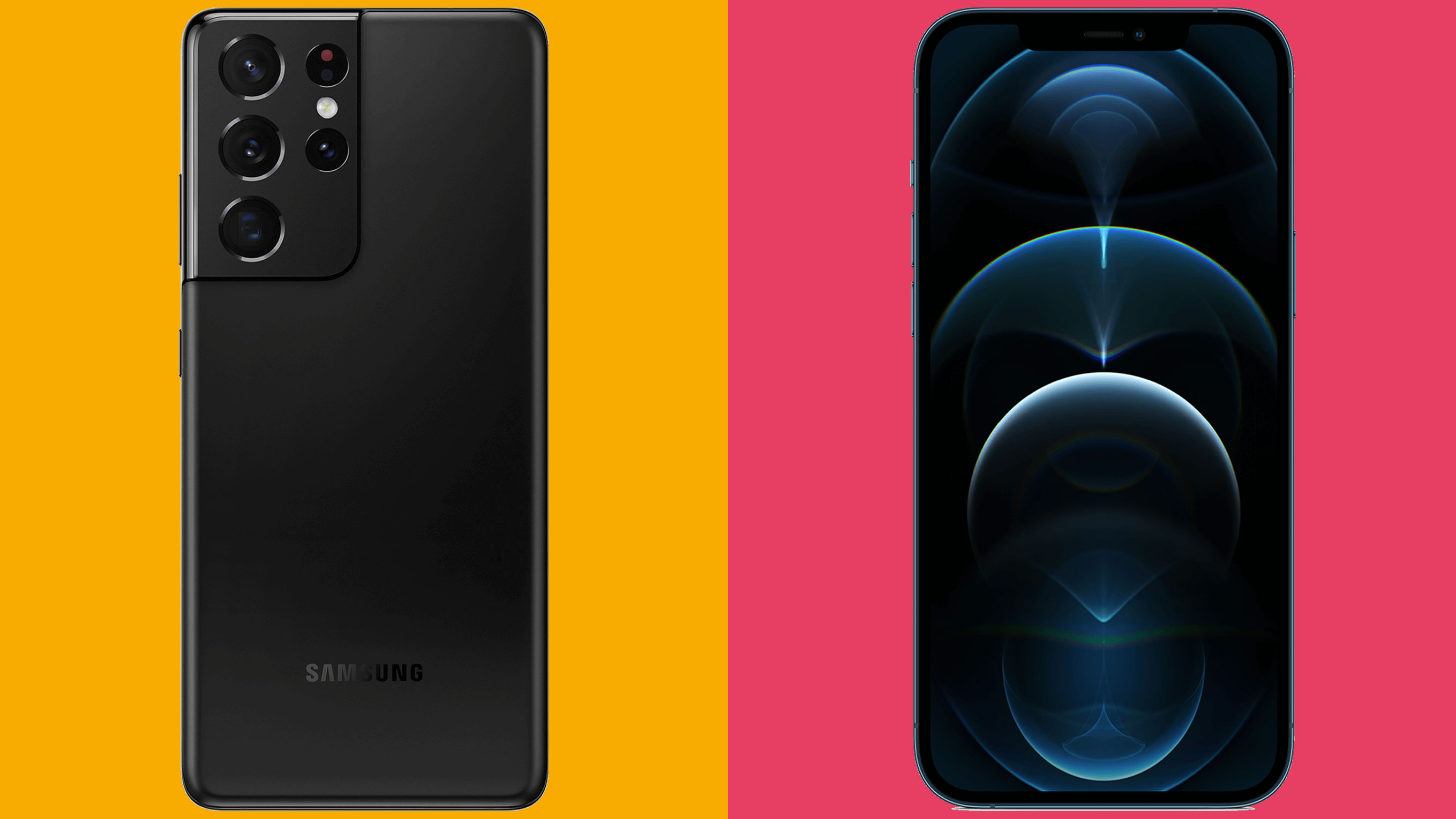 Sat, 16 Jan 2021 07:00:40 +0000
The Samsung Galaxy S21 Ultra and iPhone 12 Pro Max are both ultra high-end, but they have lots of differences.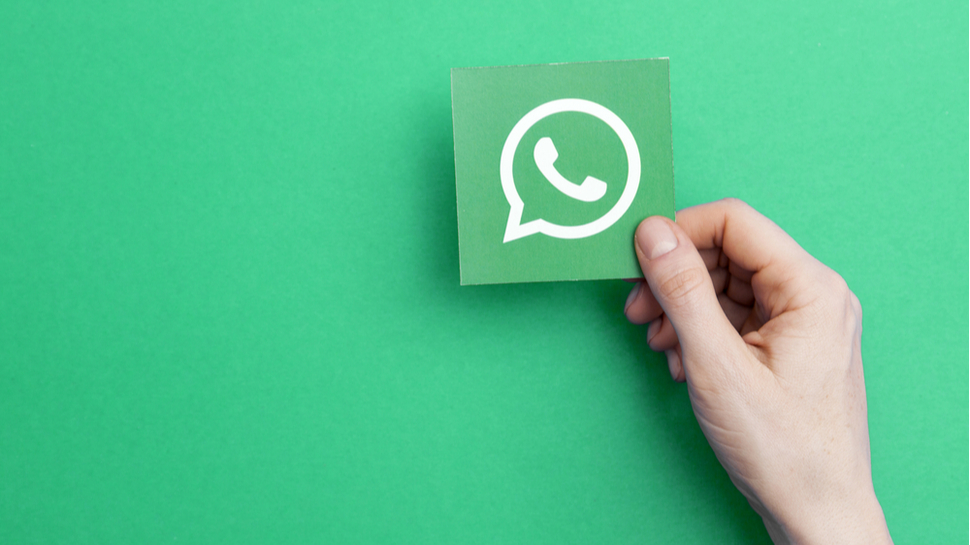 Sat, 16 Jan 2021 06:00:55 +0000
Signal, Telegram and more all reporting rise in user numbers following WhatsApp change.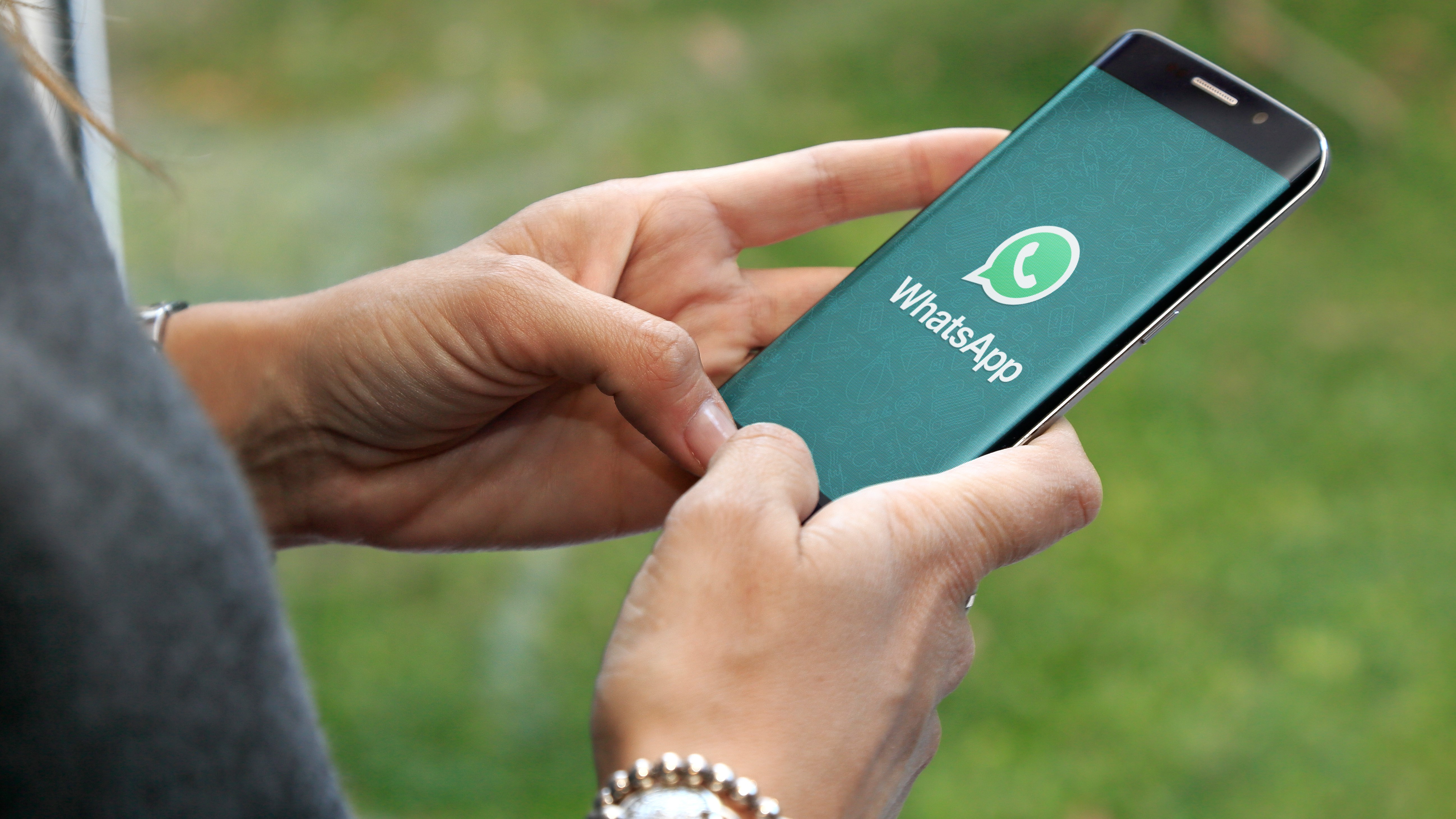 Sat, 16 Jan 2021 04:42:56 +0000
Whatsapp had issued new privacy guidelines whereby users had to accept the rules of engagement under which it would be sharing data with Facebook for better ad targeting.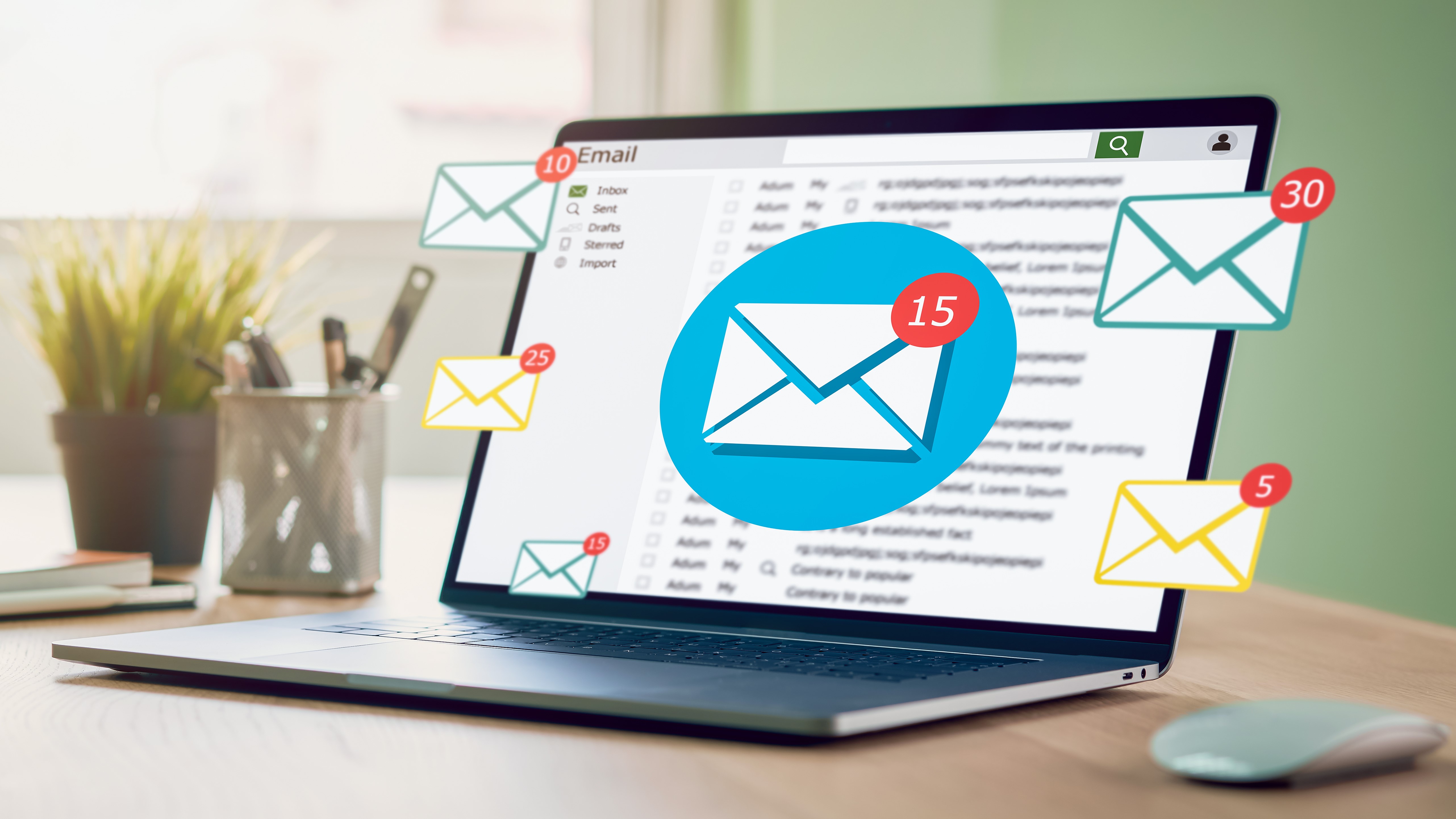 Sat, 16 Jan 2021 01:47:21 +0000
Cybercriminals continue to devise new techniques to evade email filters when launching phishing campaigns.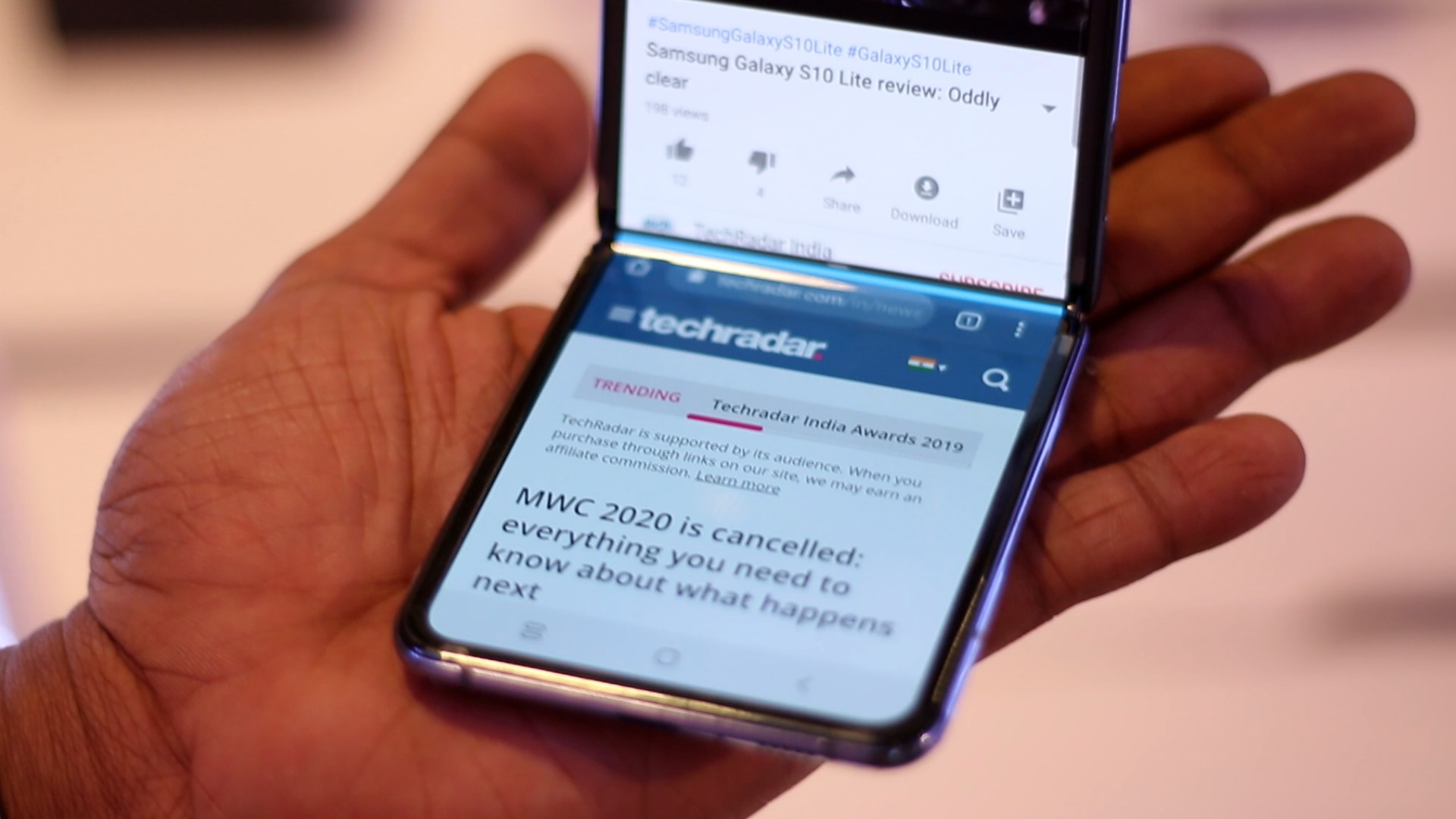 Sat, 16 Jan 2021 00:00:40 +0000
The long-rumored foldable iPhone might just be in production, according to a new Bloomberg report.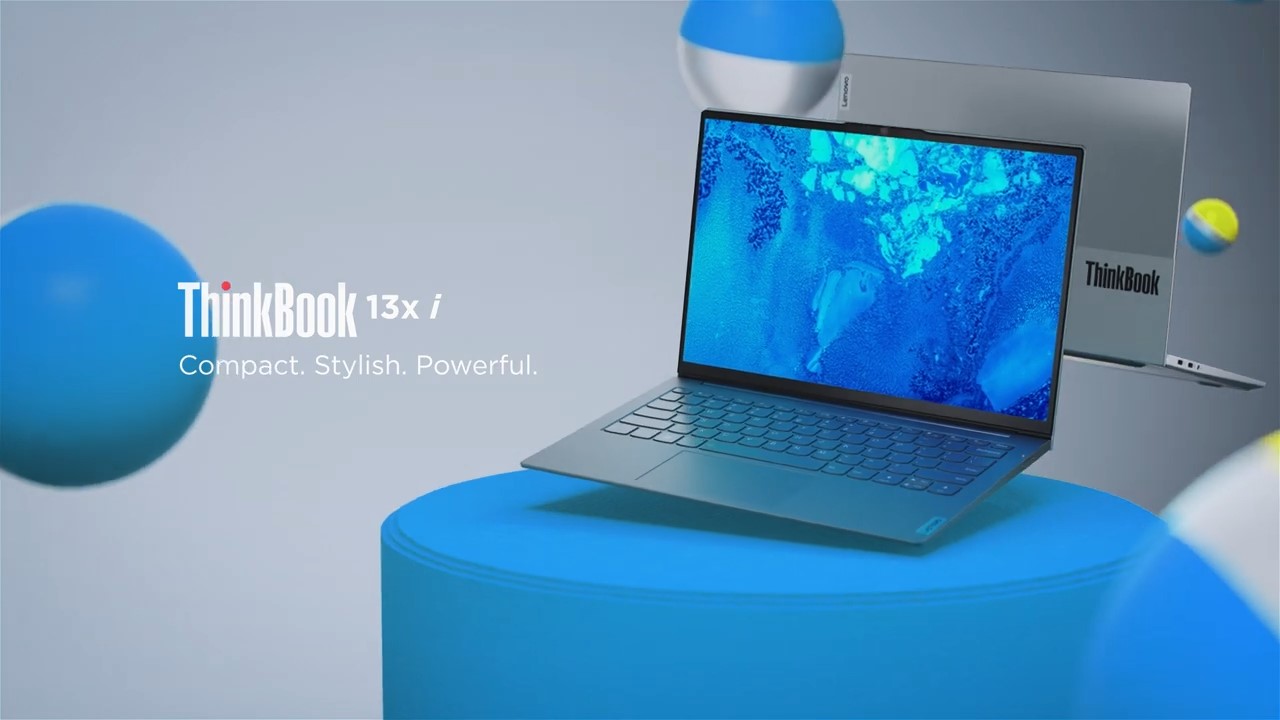 Fri, 15 Jan 2021 23:55:47 +0000
Lenovo's new ThinkBooks have been designed to meet the needs of mobile professionals working remotely.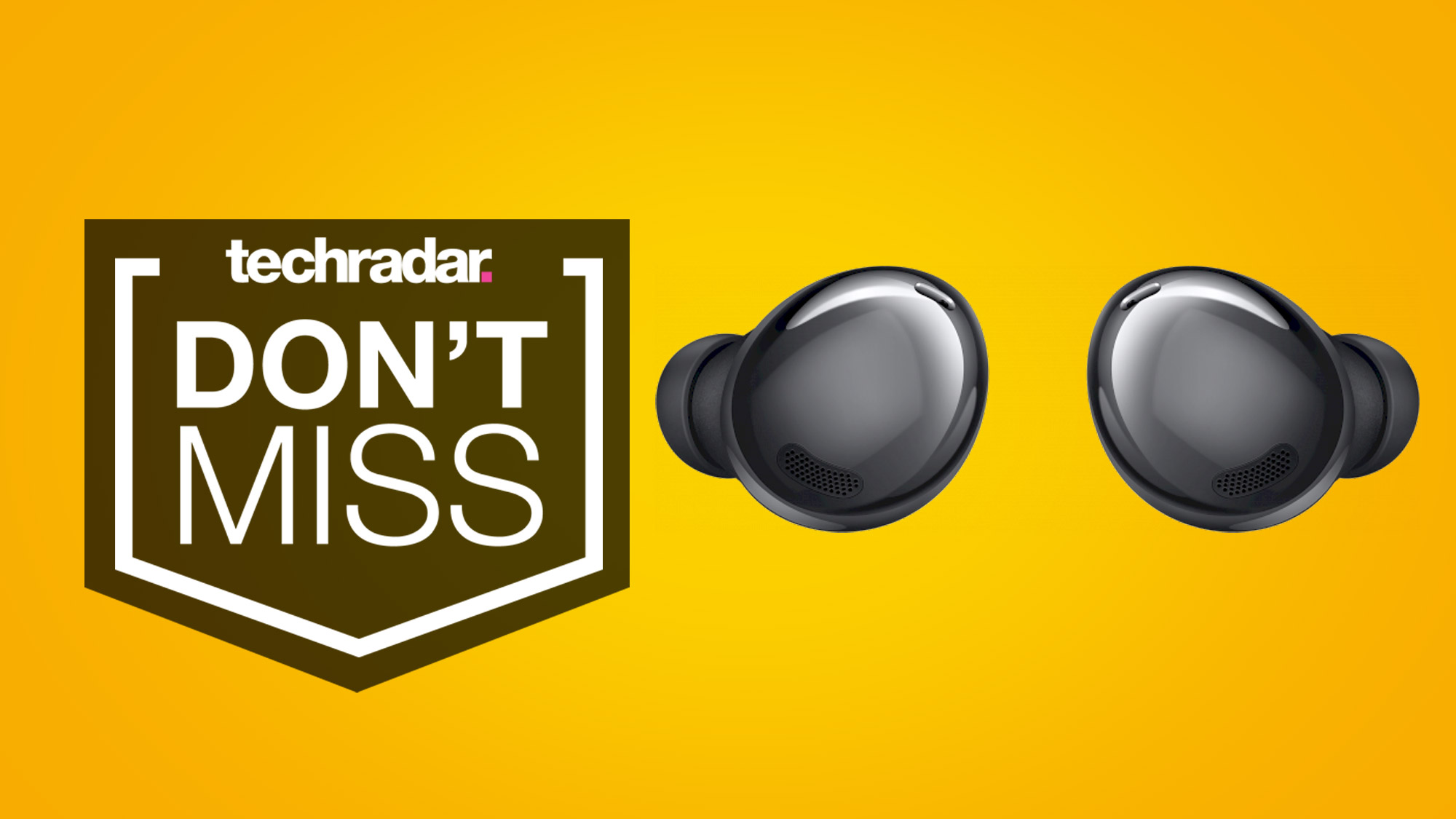 Fri, 15 Jan 2021 23:18:22 +0000
The all-new Samsung Galaxy Buds Pro get a rare $50 price cut with an audio device trade-in from Samsung.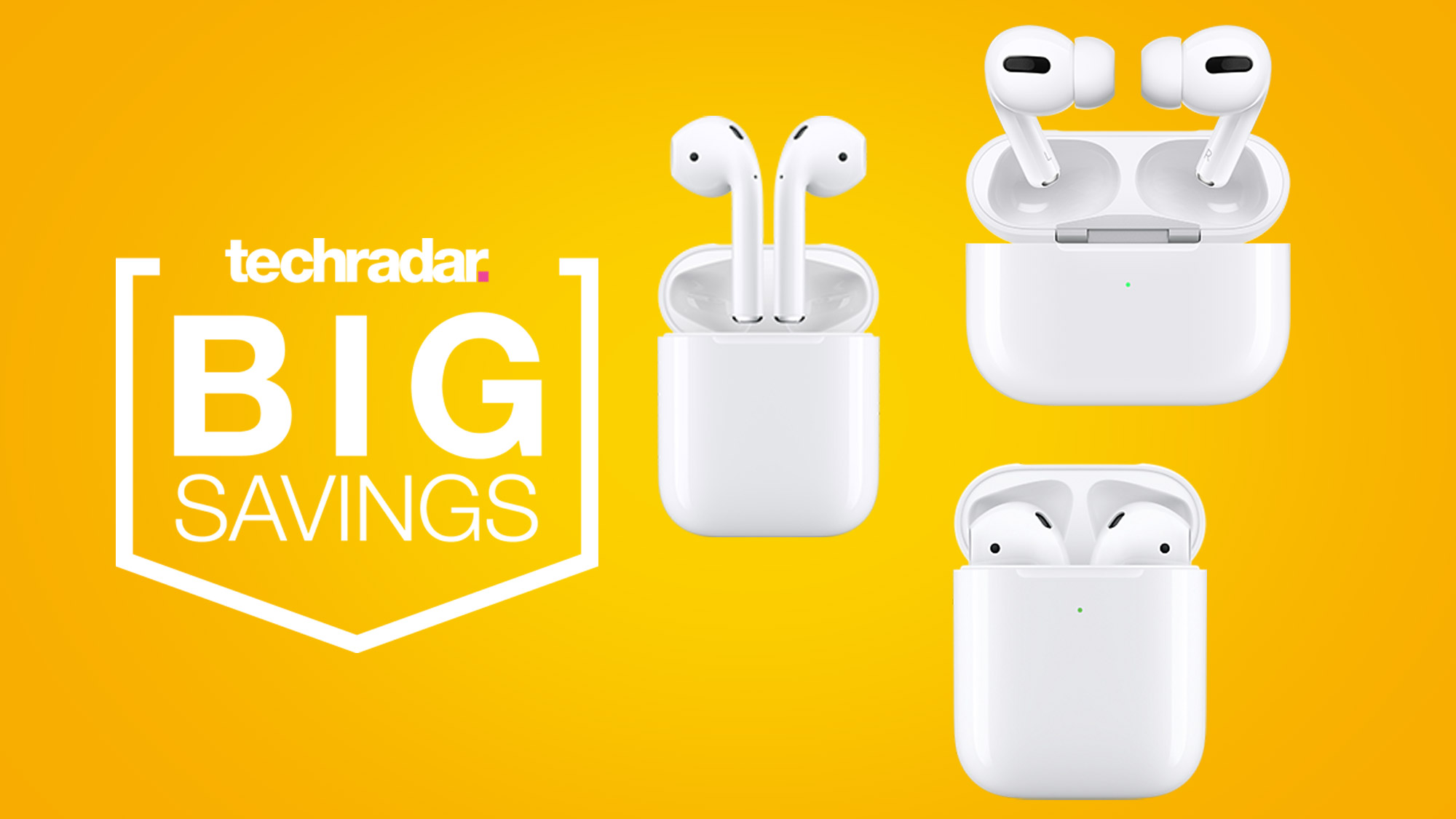 Fri, 15 Jan 2021 21:51:27 +0000
Today's best Apple AirPods deals include price cuts on the 2019 AirPods and the AirPods Pro at Amazon.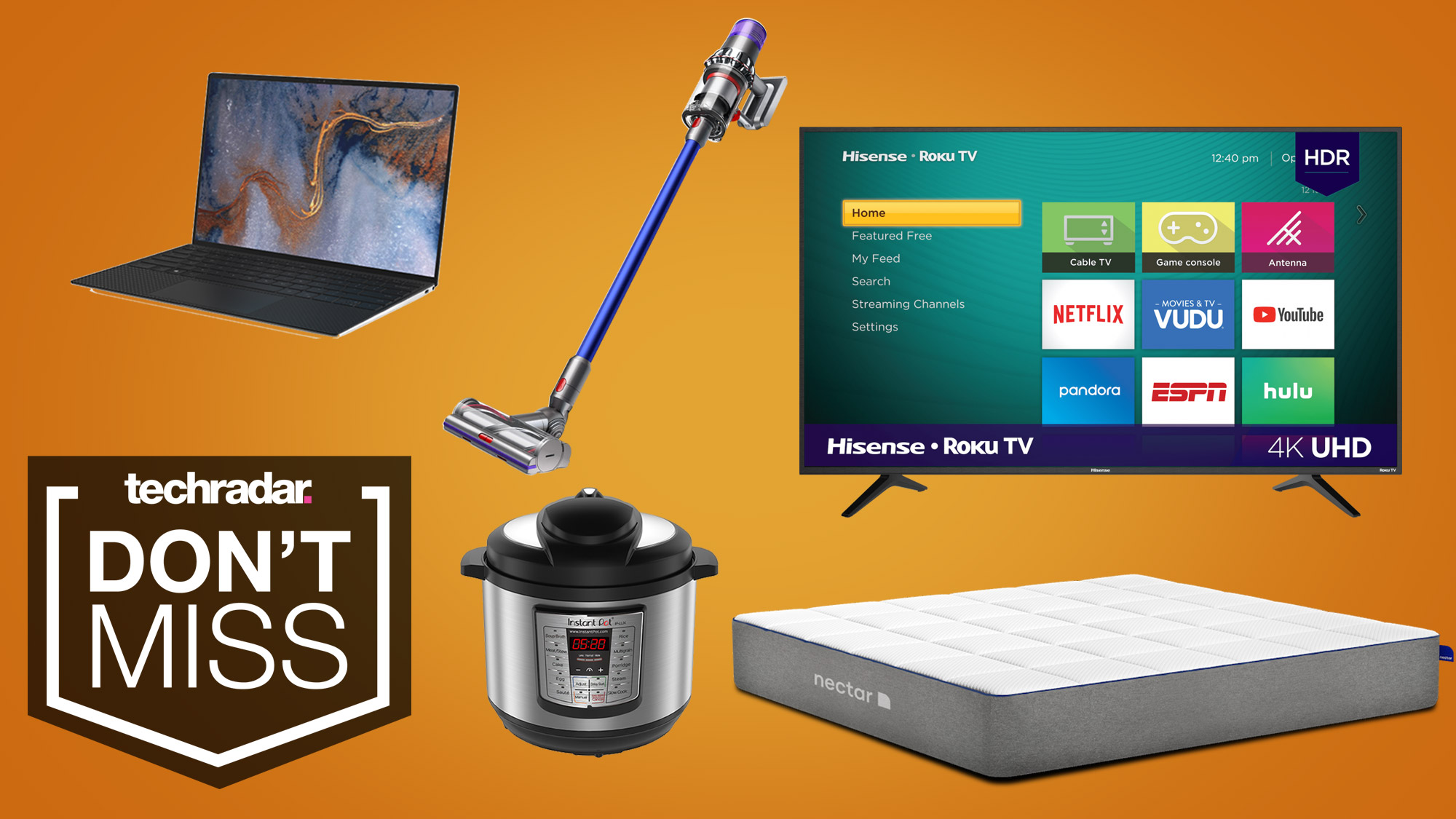 Fri, 15 Jan 2021 21:27:46 +0000
The 2021 Presidents' Day sales event is almost here, and we've rounded up the best early deals on mattresses, TVs, laptops, and more.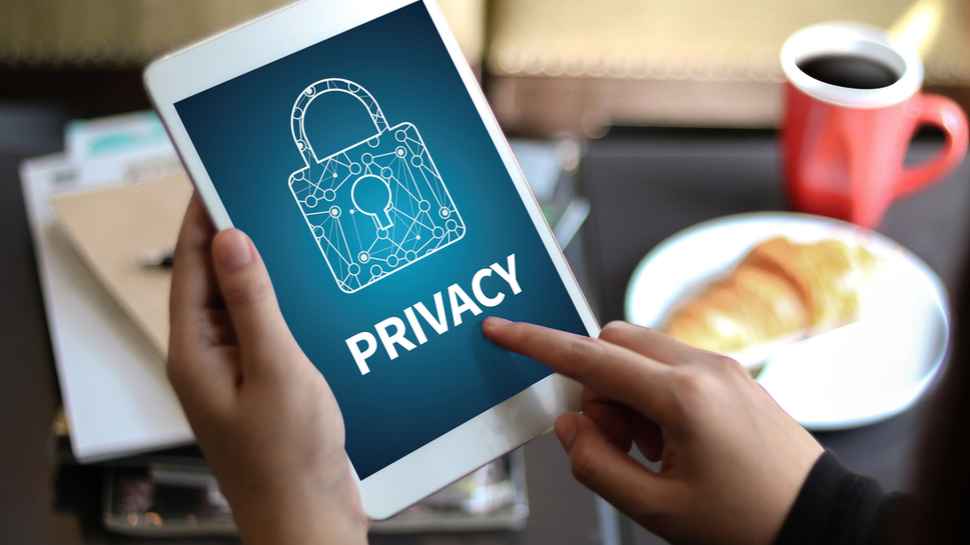 Fri, 15 Jan 2021 21:08:30 +0000
ProtonVPN's new privacy tool NetShield blocks malware, ads and online trackers before they even load.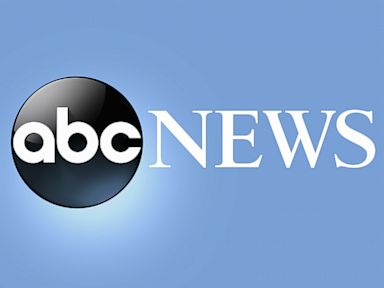 Sat, 16 Jan 2021 03:39:00 -0500
A new U.N. report estimates that the COVID-19 pandemic reduced the number of international migrants by 2 million by the middle of 2020 because of border closings and a halt to travel worldwide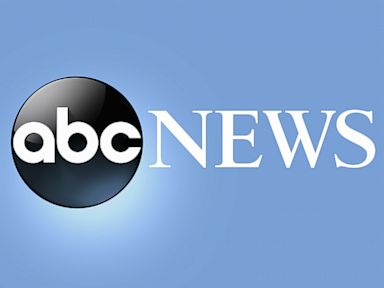 Sat, 16 Jan 2021 02:18:14 -0500
One of the largest jackpots in U.S. history is growing larger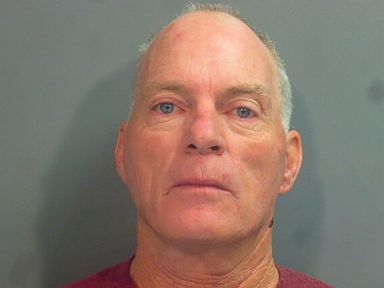 Sat, 16 Jan 2021 00:25:30 -0500
A plan to place the Arkansas man photographed sitting at a desk in House Speaker Nancy Pelosi's office during last week's riot at the U.S. Capitol on house arrest has been put on hold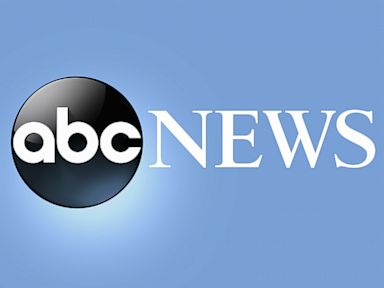 Sat, 16 Jan 2021 00:03:43 -0500
Today in History Today is Saturday, Jan. 16, the 16th day of 2021. There are 349 days left in the year. Today's Highlight in History: On Jan. 16, 2020, the impeachment trial of President Donald Trump opened in the Senate, with senators standing and swearing an oath of "impartial justice." Trump again denounced the proceedings as a "hoax," while House Speaker Nancy Pelosi said new evidence reinforced the need to call additional witnesses. On this date: In 1865, Union Maj. Gen. William T. Sherman decreed that 400,000 acres of land in the South would be divided into 40-acre lots and given to former slaves. (The order, later revoked by President Andrew Johnson, is believed to have inspired the expression, "Forty acres and a mule.") In 1912, a day before reaching the South Pole, British explorer Robert Scott and his expedition found evidence that Roald Amundsen of Norway and his team had gotten there ahead of them. In 1919, pianist and statesman Ignacy Jan Paderewski...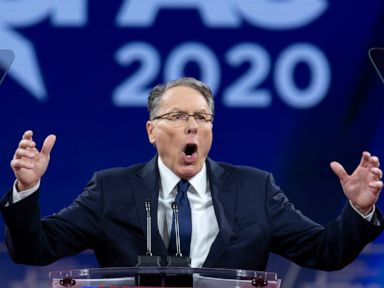 Fri, 15 Jan 2021 23:03:38 -0500
The National Rifle Association has filed for bankruptcy protection and will seek to incorporate in Texas instead of New York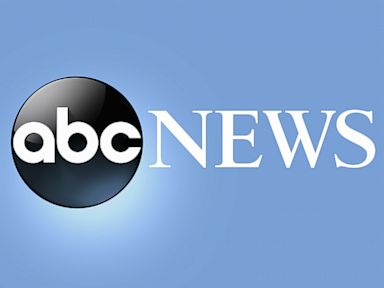 Fri, 15 Jan 2021 22:59:29 -0500
A Dallas-area real estate agent is facing charges for allegedly being part of the pro-President Donald Trump mob that stormed the U.S. Capitol last week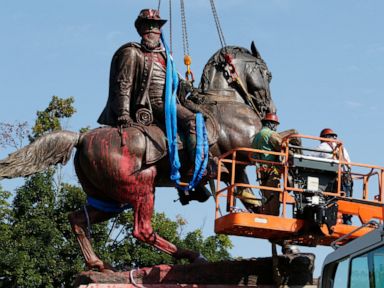 Fri, 15 Jan 2021 20:21:15 -0500
A special prosecutor says Virginia's attorney general has authorized an investigation into a $1.8 million contract for the removal of the city of Richmond's Confederate statues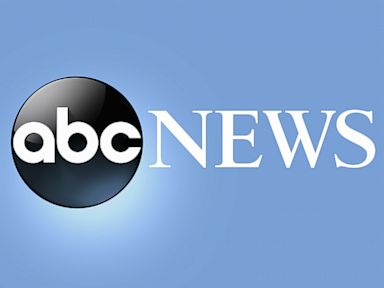 Fri, 15 Jan 2021 19:53:59 -0500
A Massachusetts company has just won government approval to make fully automated commercial drone flights without a human operator around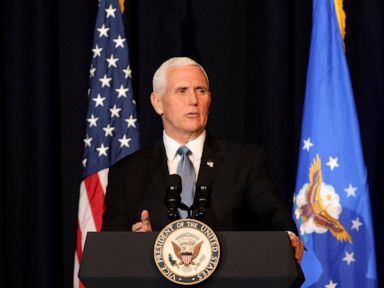 Fri, 15 Jan 2021 19:15:34 -0500
Retired Air Force Brig. Gen. Chuck Yeager was remembered at a West Virginia memorial service as a hero, legend and friend who would go out of his way to help others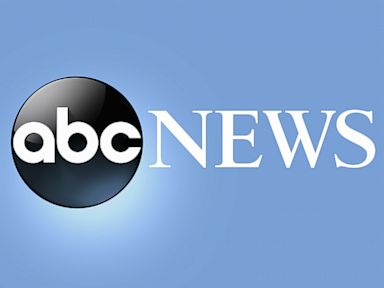 Fri, 15 Jan 2021 19:06:50 -0500
A Mississippi coroner says one person has been killed and another injured in a shooting at a county courthouse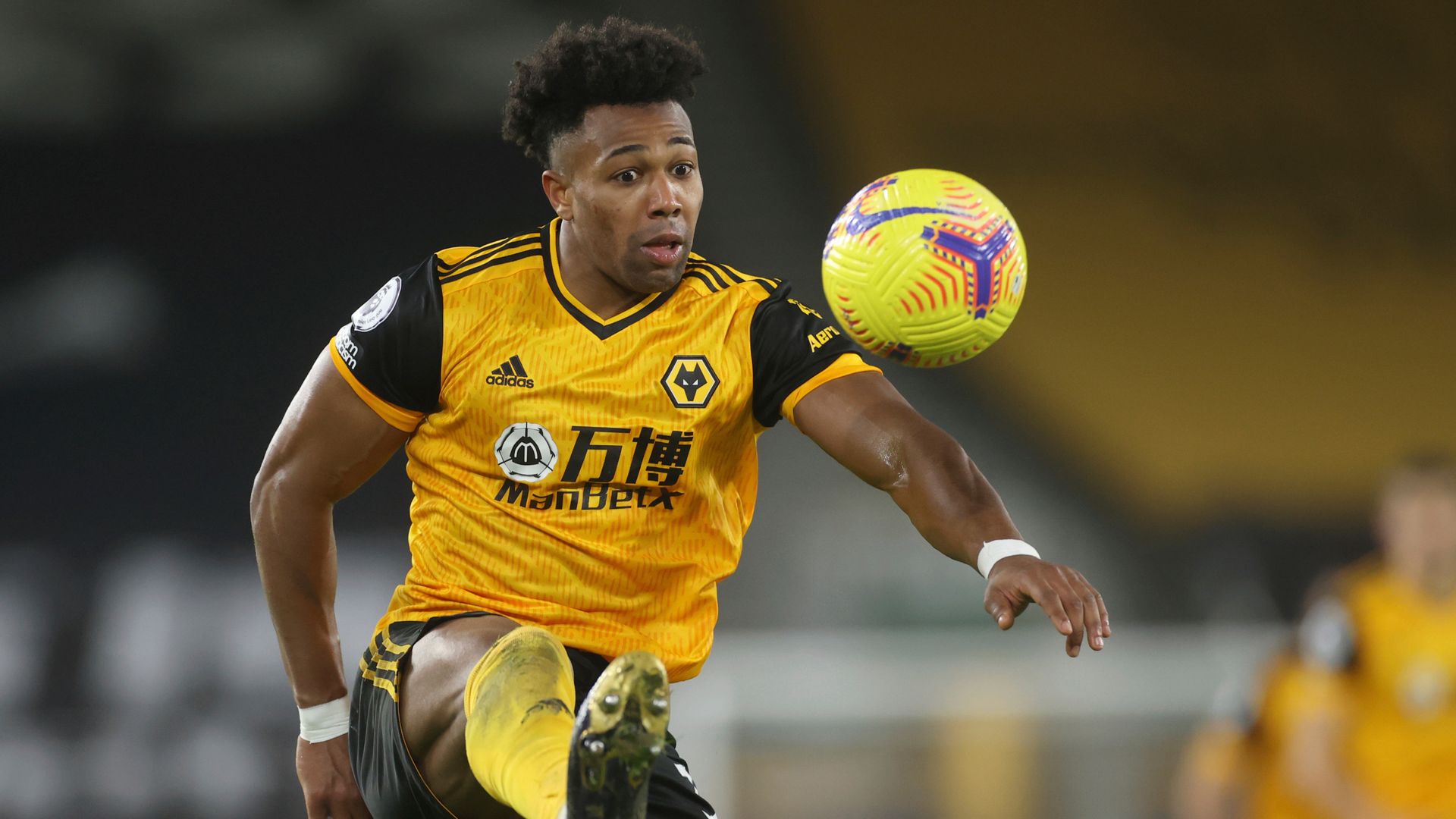 Sat, 16 Jan 2021 08:45:00 GMT
All the latest Liverpool transfer news, rumours and gossip in the 2021 winter window.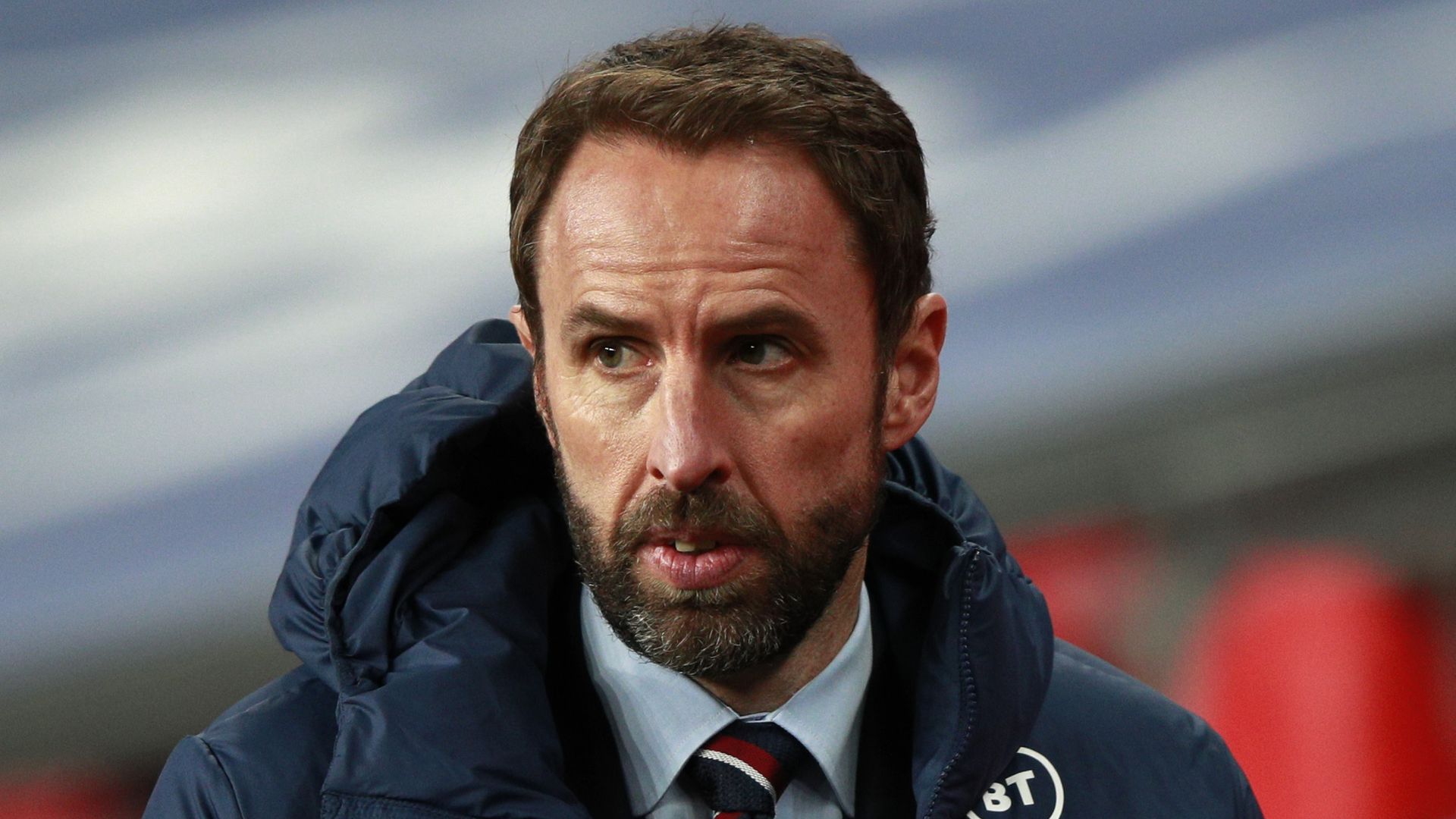 Sat, 16 Jan 2021 08:45:00 GMT
England manager Gareth Southgate admits preparations for this summer's postponed Euros have been "an incredible challenge".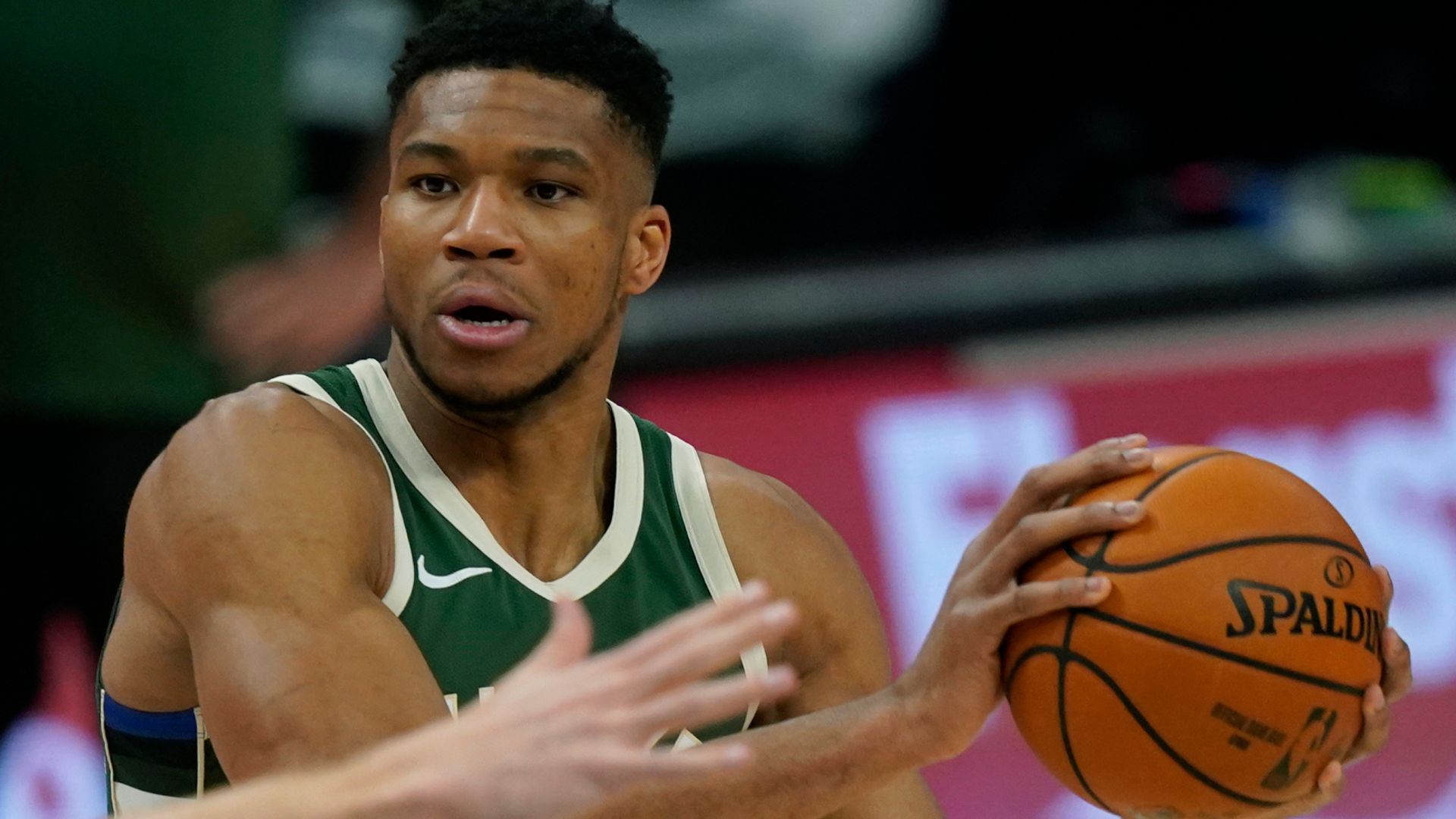 Sat, 16 Jan 2021 08:30:00 GMT
Giannis Antetokounmpo scored 31 points and nine rebounds to lead the Milwaukee Bucks to victory over Luka Doncic's Dallas Mavericks, while LeBron James helped the Los Angeles Lakers to a comfortable win against the New Orleans Pelicans.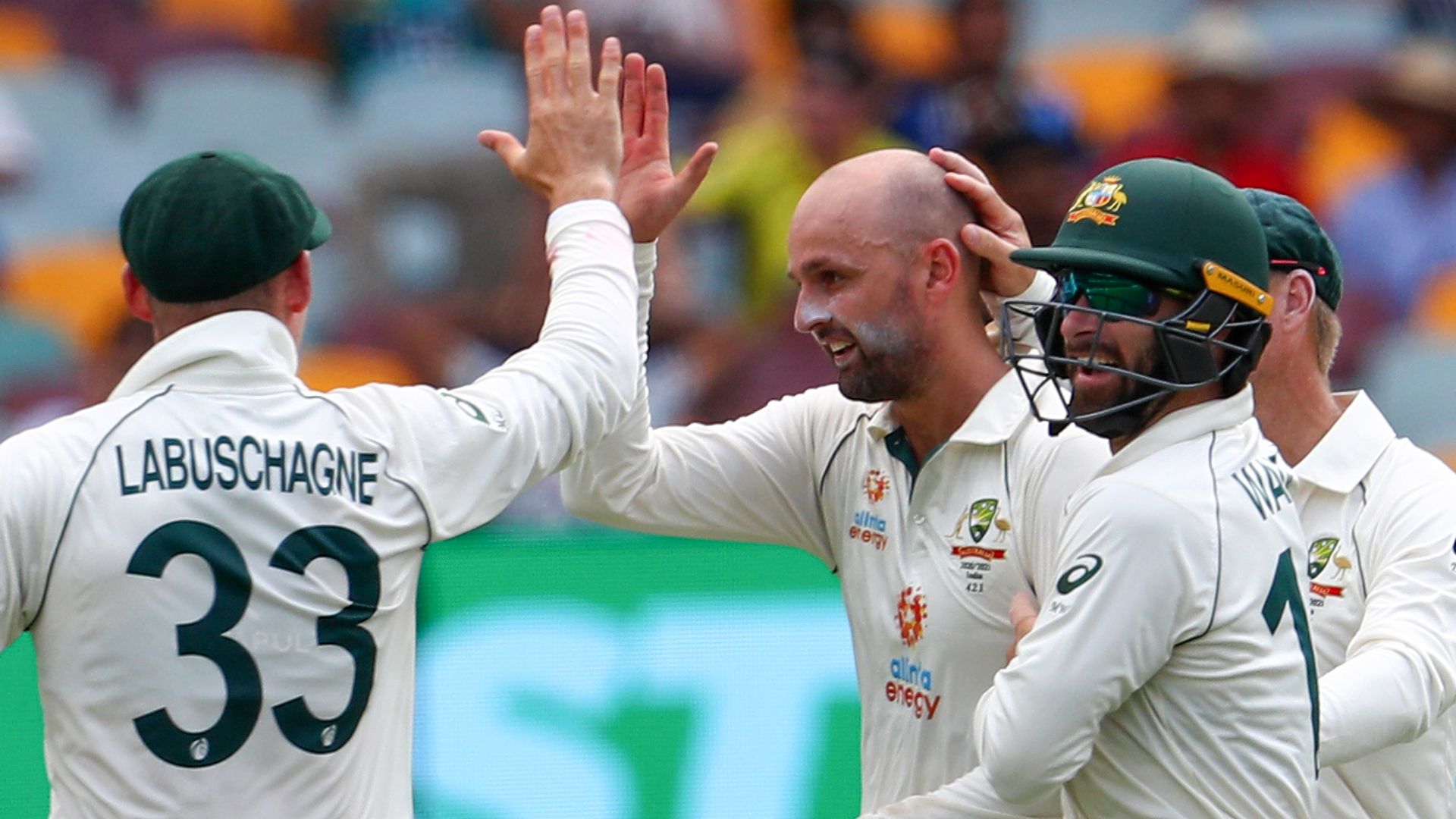 Sat, 16 Jan 2021 07:30:00 GMT
Australia are on top after a rain-hit day two of the deciding fourth Test against India in Brisbane after the tourists closed on 62-2 to trail by 307.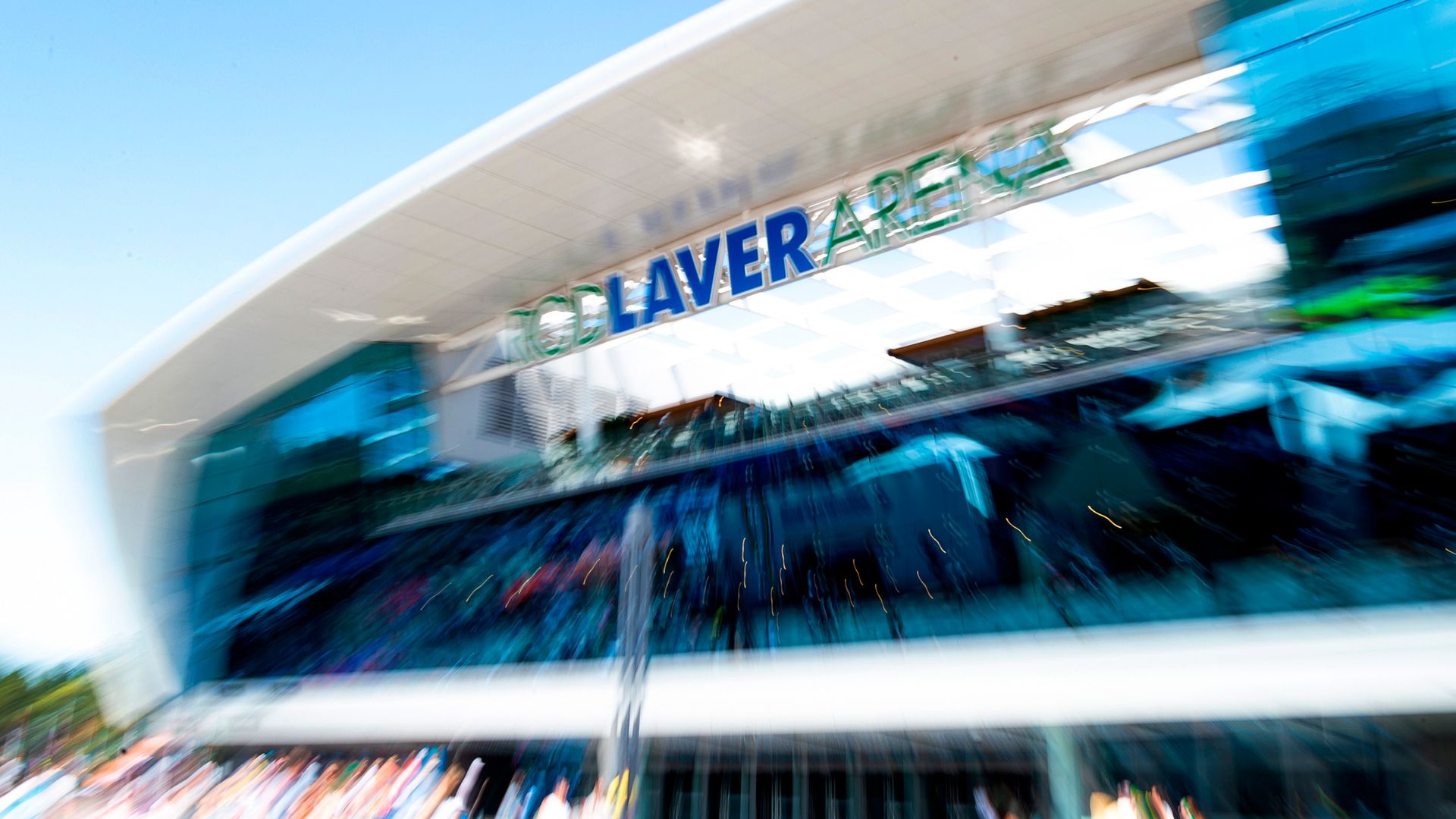 Sat, 16 Jan 2021 07:18:00 GMT
Two people on a chartered flight for the Australian Open have tested positive for Covid-19, local health authorities said.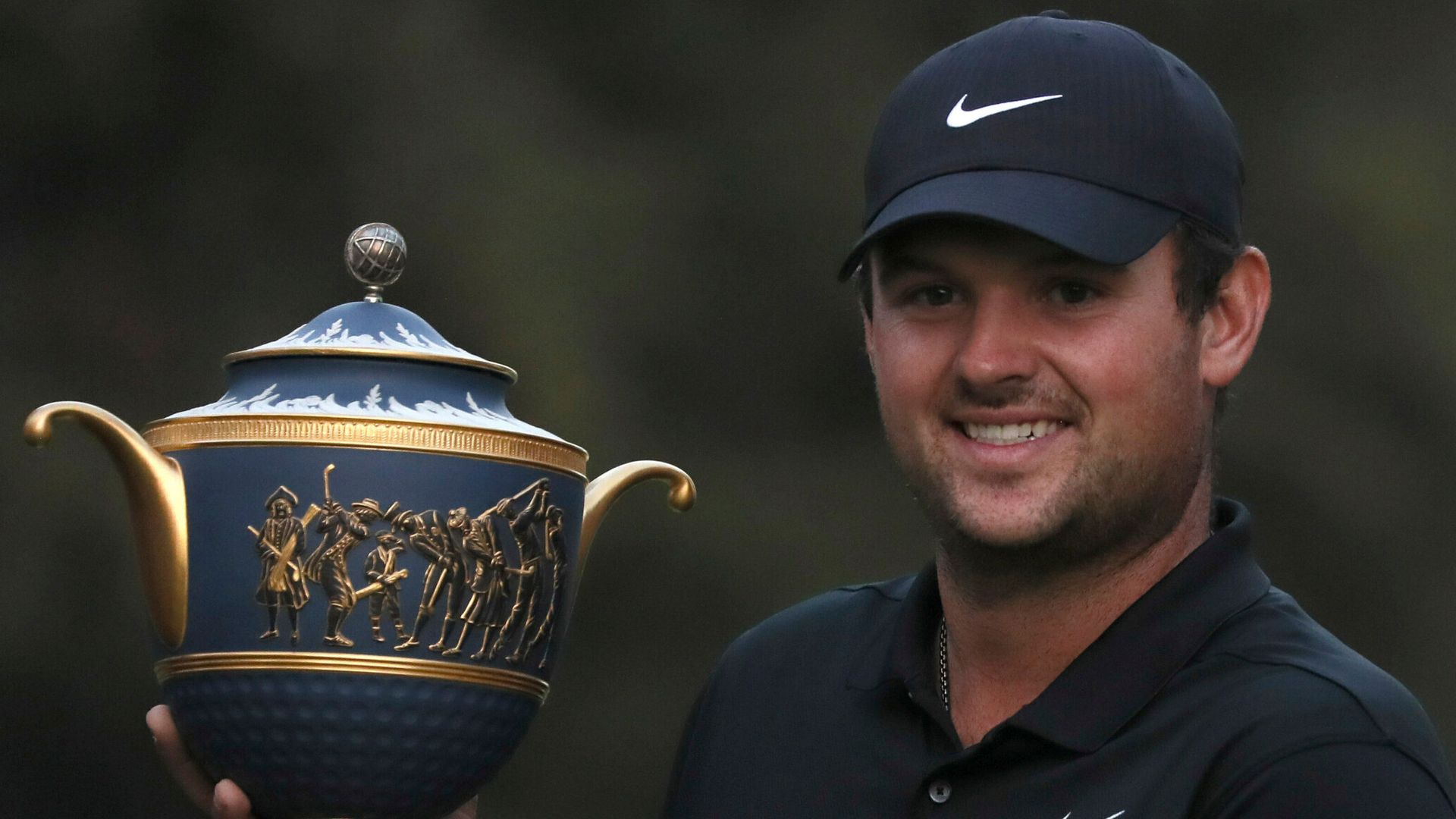 Fri, 15 Jan 2021 06:44:00 GMT
The opening World Golf Championship event of the year has been moved from Mexico to Florida due to the coronavirus pandemic.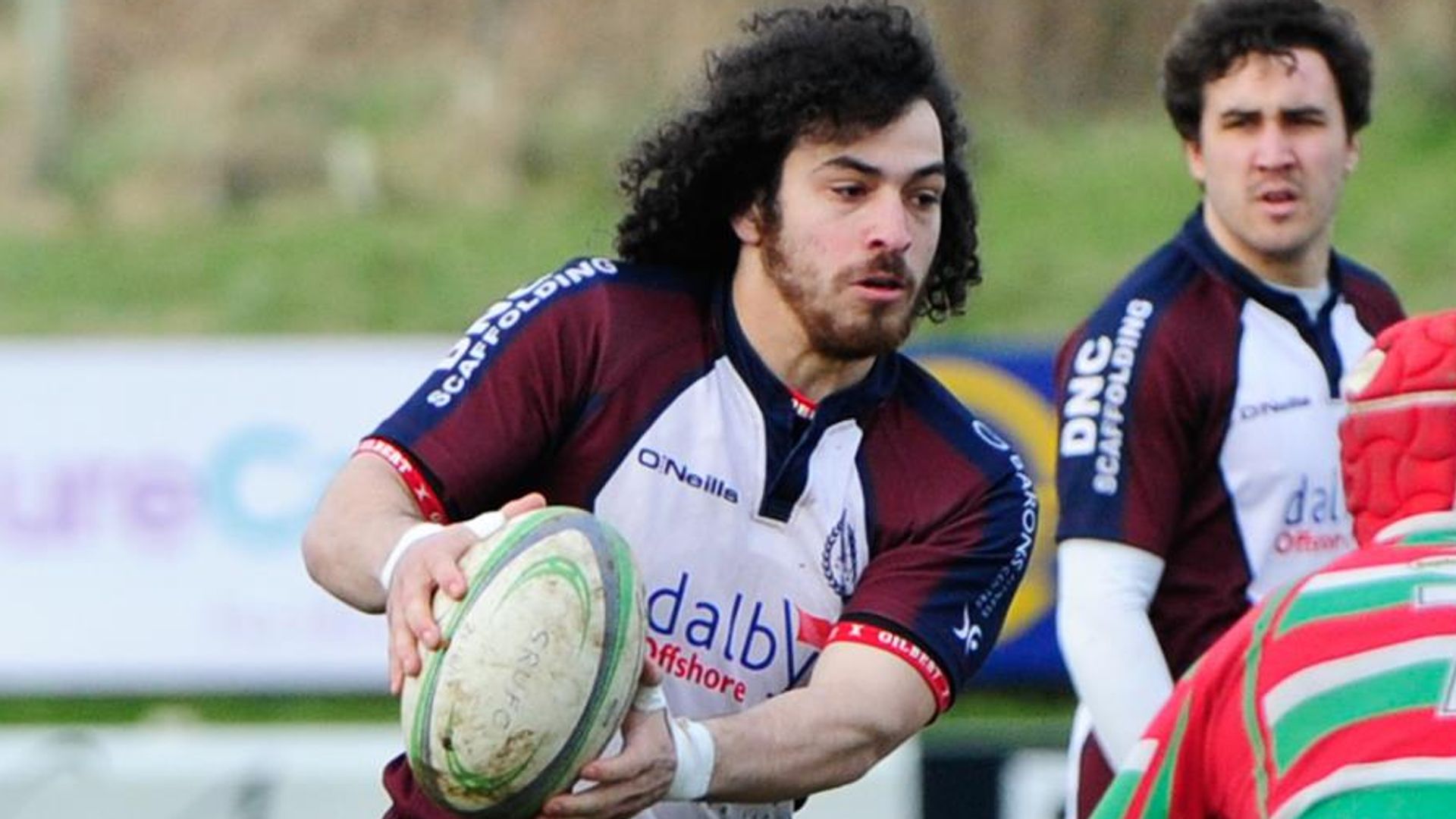 Sat, 16 Jan 2021 07:00:00 GMT
Devin Ibanez is a 27-year-old professional rugby player from Boston, Massachusetts, who was most recently with the New England Free Jacks in Major League Rugby.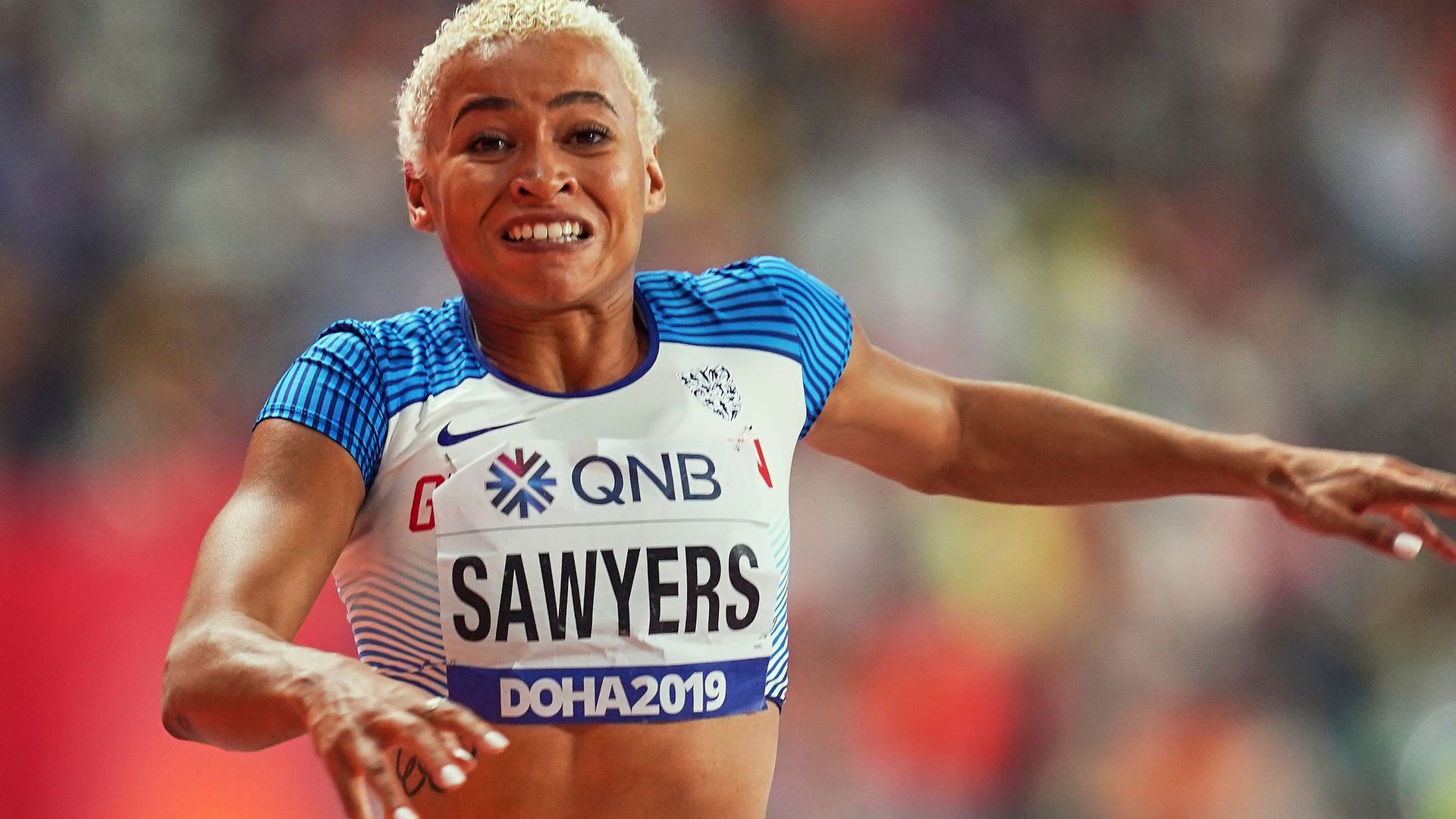 Sat, 16 Jan 2021 07:00:00 GMT
Jazmin Sawyers is adamant that blocking out news over uncertainty surrounding the Tokyo Olympics is the best way to help mentally prepare for the Games, with the long jumper convinced that the added preparation time has worked in her favour.
Sat, 16 Jan 2021 04:00:00 GMT
Over-by-over commentary and in-play clips from the first Test, at Galle. Watch live on Sky Sports Cricket and Main Event.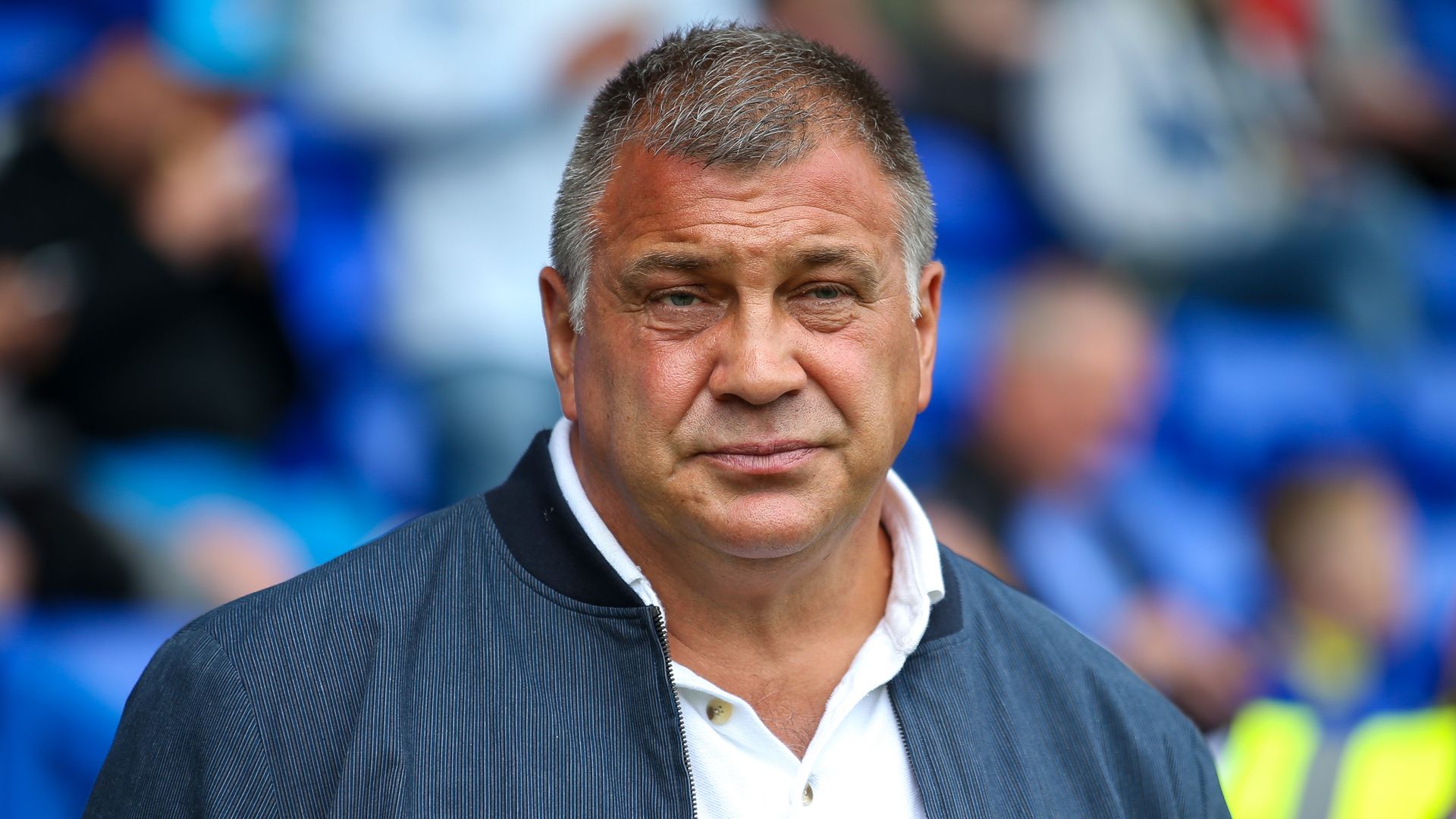 Sat, 16 Jan 2021 07:00:00 GMT
The idea of 'keep it simple, stupid' may have its origins as a United States Navy design principle, but it is one Shaun Wane has embraced during his rugby league coaching career as well.
Sat, 16 Jan 2021 05:54:30 +0000
Lisa Rinna has debuted a new longer hairstyle and perfect makeup showing off her plump pout. Fans are remarking how the 'RHOBH' star looks like she could be a Kardashian sister.
Sat, 16 Jan 2021 04:42:37 +0000
T.I. and Tiny's little girl is so grown up! The 4-year-old talked away as she showed off her baking skills in a sweet video with grandma.
Sat, 16 Jan 2021 03:35:02 +0000
Kelly Osbourne has entered 2021 literally looking better than ever. She rocked a tight little black dress with a cutout that showed off her 90 pound weight loss, while heading to a Hollywood studio set.
Sat, 16 Jan 2021 03:30:17 +0000
Jordyn Woods' BF Karl-Anthony Towns confirmed he contracted COVID-19 ahead his scheduled Jan. 15 game.
Sat, 16 Jan 2021 02:27:14 +0000
It's the day 'Law & Order' fans have been waiting for, with Olivia Benson and Elliot Stabler reunited! Mariska Hargitay and Chris Meloni shared photos on the set of his new 'L&O' spinoff series.
Sat, 16 Jan 2021 01:12:08 +0000
Dating has been hard for a lot of people during quarantine, including celebs. Vivica A. Fox says she met someone, but that their happy honeymoon stage is already 'over.'
Sat, 16 Jan 2021 01:09:20 +0000
NBA star Karl-Anthony Towns confirmed he tested positive ahead of his Jan. 15 game -- just months after tragically losing his mother to the deadly virus.
Fri, 15 Jan 2021 23:57:09 +0000
Serena Williams's daughter Olympia's doll Qai Qai is dancing alongside Shakira in a viral video, which dad Alexis Ohanian showed to his overjoyed little girl.
Fri, 15 Jan 2021 23:30:33 +0000
Blake Shelton wants to look and feel his best before tying the knot with Gwen Stefani! The 44-year-old previously joked about gaining some pounds in quarantine.
Fri, 15 Jan 2021 22:36:49 +0000
New year, new hair! Missy Elliott is changing things up by dying her pixie cut a gorgeous bright purple color, which she shared with fans in a new video.
Sat, 16 Jan 2021 00:09:53 PDT
Warner Bros. and Legendary's Godzilla vs. Kong will be arriving much sooner than expected.
Fri, 15 Jan 2021 18:10:46 PDT
Emma Thompson will play Miss Trunchbull in Netflix's Matilda, with Alisha Weir cast in the title role.
Fri, 15 Jan 2021 18:00:55 PDT
David O. Russell's next project rounds out the already starry cast with the likes of Robert De Niro, Mike Myers, Michael Shannon, Anya Taylor-Joy and more.
Fri, 15 Jan 2021 17:43:38 PDT
Richard Dragon recruits Bruce Wayne to stop the evil Kobra cult in the seventies retro DC animated film, Batman: Soul of the Dragon.
Fri, 15 Jan 2021 17:16:33 PDT
Liam Neeson says he might be hanging up the holster after shooting just a couple more action movies this year.
Fri, 15 Jan 2021 17:01:47 PDT
Galaxy Quest fans have been waiting years to find out if the original surviving cast members will reunite for a sequel.
Fri, 15 Jan 2021 15:34:13 PDT
Horror fans only have to wait one more year to see the return of Ghostface in the long-awaited Scream 5.
Fri, 15 Jan 2021 14:40:07 PDT
Both Steve Harvey and Mortal Kombat are trending on social media after new images from the upcoming movie were released.
Fri, 15 Jan 2021 13:48:08 PDT
According to a new report, Charlie Cox has wrapped filming for a special appearance in Spider-Man 3.
Fri, 15 Jan 2021 13:33:14 PDT
Sony's Stage 6 Films is developing a sequel to the 2018 'Screenlife' mystery thriller, Searching.